Don't you just love the look of distressed wood? And it's so great being able to re-purpose old, discarded wood into something new and beautiful: it's cheap, it's resourceful, and it takes creativity. It's no wonder that in the last few years there has been such a pallet wood craze!
Here I will show you how I used wood planks from old shipping pallets to dress up our kitchen island and give it some new rustic character.
I was able to re-purpose some shipping pallets that arrived with large items I had ordered for the house. There are a lot of online ideas about where to find them for free. Please just make to check with businesses before you remove them from their property (they are sometimes collected and reused by shipping companies) and be sure they are free from stains and have not been used to transport hazardous materials. For projects like these, I like the pallets that have different colors of wood on them instead of being completely uniform in color. I helped create more variations with a homemade stain I'll share with you in a little bit.
First, disassemble the pallets. This is by far most easily done with a very handy reciprocating saw. It's an investment that makes working with pallets a LOT easier. Believe me, I try to save money wherever possible when doing DIY projects, and this purchase was a necessity for me. Unless you have a lot of time and strength to pry apart pallets by hand, or want try to cut through those impenetrable nails with a hand saw, get or borrow a reciprocating saw. And just think about all the money you'll save buying wood, because your pallet wood is free! Here's the one I use and a link to take you to the site where I purchased it:
Kobalt Reciprocating Saw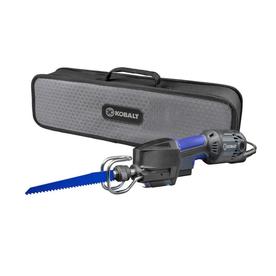 Also, purchase a 9 inch blade or longer. It makes it easier for the longer blade to reach through and cut those nails. Make sure you wear thick gloves and eye protection.
After you cut the pallets apart, you'll have a nice pile of wood. Lay them out on the ground outside. I used a grinder to grind away the nails or staples that were sticking out. Mine looks like this, and here's a link if you want to purchase one:
Grinder
Then I sanded the boards (I use a small orbital powered sander with 80 grit sandpaper) Here's my sander and a link to the site where I purchased it:
Dewalt Sander
.
Grinder
Sand away any splinters and rough edges. Be careful of using pallet wood if you have little ones. Even after sanding it might have cracks and splinters that could hurt them. I didn't over-sand mine; I
wanted them to be mostly splinter free, but still have that unfinished, rustic look.
Next, measure the wall area you want to cover. Be precise! Measure twice and cut once so there's less chance of cutting a board too short and wasting it. You can always cut it shorter later. I'm not at all speaking from experience, just in case you're wondering ;)...
Lay out the sanded planks on the ground (outside is best if you're going to be staining them.) Lay out one row at a time, and make any cuts to create the necessary dimensions. I was mostly able to lay mine out like puzzle pieces and just make cuts to the ends. I borrowed a friend's table saw to make a couple of pieces narrower.
Once it's was laid out at the right size, it's ready to stain. Put a large sheet of plastic underneath to protect the surface. I found a recipe for staining by reading online, and then improvised some more. In a plastic cup I combined:
4 Tablespoons of old coffee grounds,
1/2 c. water,
1/4 c white vinegar
1/4 c. balsamic vinegar
1 steel wool pad
Let it soak overnight or longer for deeper colors. The steel wool rusts and adds a reddish tinge to the stain. You can play around with the amounts to make the right color, and test it out on the back side of your pallets or on scrap pieces until you're happy with the color. I used the stain on about 3/4 of my boards, leaving the rest their natural light color.
Let the stain dry overnight or at least 4 hours. That will give it time to dry, and allow some of the smell of the stain to dissipate (it is vinegar and rust, after all! I promise the smell goes away!)
Finally the fun part! It's time to put the boards up on the wall. I used a friend's brad nailer and 1.25," 18 gauge brad nails to affix the boards up on the wall. Start a row at the bottom, and work your way up. Having a level handy is a great way to make sure it is even as you work your way up.

Step back and enjoy the new view!